Bravo Productions
65 Pine Avenue Suite 858

,

90802

Jenkins
Bravo Productions, opgericht in 1987, is een bekroond, full-service evenementenplanning- en productiebedrijf dat gespecialiseerd is in het ontwerpen en organiseren van bedrijfs-, verenigings-, overheids-, militaire en non-profitfuncties van wereldklasse in het hele land. Bravo Productions heeft netwerkrecepties voor bedrijven en verenigingen georganiseerd, grote openings- en inwijdingsceremonies, productlanceringen, baanbrekende evenementen, conferenties en bijeenkomsten, openbare buitenevenementen, reünies, verkoopincentive-evenementen, zakelijk theater, bedrijfsjubilea, fondsenwervende evenementen, thema-evenementen, black-tie gala's, bedrijfspicknicks, klant- en klantwaarderingsevenementen, vakantiefeesten, bruiloften, verjaardagsfeestjes en VIP-recepties.
De diensten van Bravo Productions omvatten het verstrekken van advies, budgetplanning, creatief ontwerp, audiovisueel, licht en technische ondersteuning, decors, rekwisieten, decor en decor, evenementenbeheer en productie, bloemen, logistieke ondersteuning, partnerprogramma's, entertainment, dj's, eten en drinken / catering, verhuur en enscenering van apparatuur, sprekers, selectie van locaties, onderhandelingen met leveranciers, online en onsite registratie, transportdiensten, showrichting en accommodatie.
Bravo Productions heeft tal van brancheprijzen ontvangen, waaronder twee Gala Awards van Special Events Magazine in de categorieën Best Theme Decor - Budget $ 20.000 tot $ 50.000 en Best Event geproduceerd voor een bedrijf of vereniging - Budget $ 100.000 tot $ 249.000. Bravo Productions ontving een Silver Tier Award for Innovation van Corporate EVENT Magazine. We zijn ook geëerd met talloze Communicator's Awards of Excellence, verschillende PRism Award en Award of Excellence door de Public Relations Society of America voor de planning van speciale evenementen. Bravo Productions is de winnaar van vier Esprit Awards en verschillende WESTIE Awards van de International Special Events Society. Bravo Productions is door Event Solutions Magazine ook twee keer genomineerd voor Event Planner of the Year.
Bravo Productions is tentoongesteld in mediakanalen, waaronder het US News & World Report, Huffington Post, Wall Street Journal, Men's Health, Lighting & Sound, Southern California Meetings & Events, Martha Stewart Weddings, New York Times, Los Angeles Times, Event Design, Stage Directions, Atlanta Journal & Constitution, MarketWatch, About, AmEx Open Forum, Fox News, KCBS-TV, Meetings & Conventions, Successful meetings, Event Solutions, Special Events, Corporate Event Magazine, Smart Meetings, USA Today, Press Telegram , Robb Report en tal van zakelijke tijdschriften.
Website van dit bedrijf nodig?
Log in om de website van dit bedrijf te bekijken. Registreren is helemaal gratis.
Een account is helemaal gratis

Je krijgt toegang tot exclusieve content

Je ontvangt onze tips, nieuws, ... in je mailbox
---
Is dit jouw bedrijf?
Is dit jouw bedrijf? Upgrade je bedrijfspagina en de link naar je website verschijnt bij al onze bezoekers.
Bedrijfspagina vanaf 20 euro per maand

TOP ranking in onze zoekmachine

Toegang tot reviews, vacatures plaatsen, ...
Reviews over Bravo Productions
Er zijn (nog) geen reviews over Bravo Productions. Ben jij de eerste die er één deelt?
Schrijf als eerste een review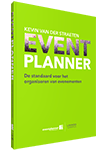 Activiteiten Bravo Productions
Activiteitsregio's:

USA | California