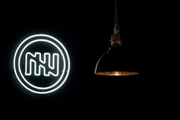 The Market
Scheldestraat 11

,

2000

Antwerpen

, België
A combination of multiple spaces and expertise in hospitality result in great events.
The Market aims to be Antwerp's number one high-end venue. We raise the bar in every aspect to a higher level. We devote all our expertise and knowhow to meet your highest standards. We anticipate your needs and provide the absolute best in hospitality and culinary experiences thanks to our dedicated team. We do not just offer food & beverages, we tell stories. By partnering with different Antwerp entities in fashion, design, food & drinks, we maximize creativity to think out of the box, and to build inspiring events that will leave an everlasting impression on your guests.
THE SUCCESS OF YOUR EVENT IS GUARANTEED
The Market is located on the site of the old fishmine of Antwerp. With some groundbreaking renovations this old building regained it's former glory as a state-of-the-art masterpiece. The Market houses several different high-tech companies with November 5 in the front line. Today you are able to host your high-end event in the glass Dome, flexible Square, technical Arena or all-supplied Booths. All these separate venues bond together in a symphonic way to create the best atmosphere to host your event. We always target the newest trends and we get inspired by the best ingredients, best chefs, Antwerp Craftsmanship, all topped with a great splash of hospitality. Ready to get creative and innovative Ready to be drenched in hospitality? Ready to experience mindblowing service? Let's go!
WE'LL CREATE THE NEXT BIG THING TOGETHER
Every event you'll host at The Market will be considered as the next big thing. We host your every event: Private dinner, business networking lunch, seminar, congress, productlaunch, wedding or private party. We make a big deal out of the smallest details and we'll make sure your event will reach a level it has never been before.
CONNECTING
Connecting with other people is possible in various kinds of ways. We like to get people to connect with each other supported by splendid gastronomy and extraordinary beverages. That is why The Market probably is the best venue in Antwerp. Let us surprise you with our team of dedicated chefs and hospitality experts who will transform your expectations into the wildest dreams. Trendy catering provided in a modern and unique space invites everyone to wink away a little tear of joy.
HOSPITALITY
Hospitality runs through our veins. We bear in mind the best services for your guests. We are always here for you and for no one else. Our trained waiting staff is ready to assist you in every aspect you need. Designed in a tasteful outfit, the staff will blend in perfectly with the modern architecture of The Market, delivering nothing but the best.
DIFFERENT SPACES, DIFFERENT OPPORTUNITIES
THE DOME
Open Sesame! But in a very, very literal way. The Dome is our most open venue designed with great walls of glass. From front terrace to back terrace, you are able to slide open all the windows to create an open atmosphere. Thanks to the amazing renovations we have created a flexible space to enhance
your total experience. Walking dinners, productlaunch, networking receptions and many other concepts are on the edge of being born here.
THE SQUARE
Bending reality into a venue that suits your chosen formula. If you would like to host your networking sessions, congress , seminar, speech or pop-up: the Square has it all. Thanks to the cloaked everywhere-windows, you'll create an open feeling or a more private, mysterious space.
THE ARENA
Become the Maximus Decimus Meridius and conquer your presentations for now and always! The Arena provides to an audience up to 60 guest, ready to be inspired by your presentation skills. The Arena has got your back with all necessary presentation tools. Ready to rumble?
HOSPITALITY, GASTRONOMY AND EXPERIENCE ARE OUR KEYFEATURES FOR YOUR EVENT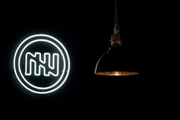 De voorbije maanden heeft The Market in Antwerpen dankbaar gebruikt gemaakt van de uitzonderlijk periode om alles op punt te stellen voor de heropening. De verwachtingen zijn hooggespannen en The Market ambieert de ultieme high-end eventlocatie te worden in de Antwerpse binnenstad.
The Market is gelegen op de historische site van de oude vismijn van Antwerpen. Met een aantal baanbrekende renovaties ...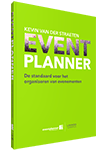 Kenmerken The Market
Wifi

gratis

Aantal personen

1 - 300

Bereikbaarheid

auto

openbaar vervoer

parking - betalend

parking - gratis

Omgeving

vlakbij snelweg

stad (centrum)

Catering locatie

vrij van catering

interne catering

vaste cateraar(s)

Faciliteiten

airco

geluidsinstallatie

projectie
Activiteiten The Market
Activiteiten:
Trefwoorden:

teambuilding | congreszaal antwerpen | feestzaal antwerpen | aula huren antwerpen | high end venue antwerp | bedrijfsevent antwerpen | private party antwerp | aula antwerpen | vergaderzaal huren antwerpen | meetingroom huren | fancy dining antwerpen | meetingroom antwerp